LEXUS EXPANDS LUXURY LIFESTYLE PRESENCE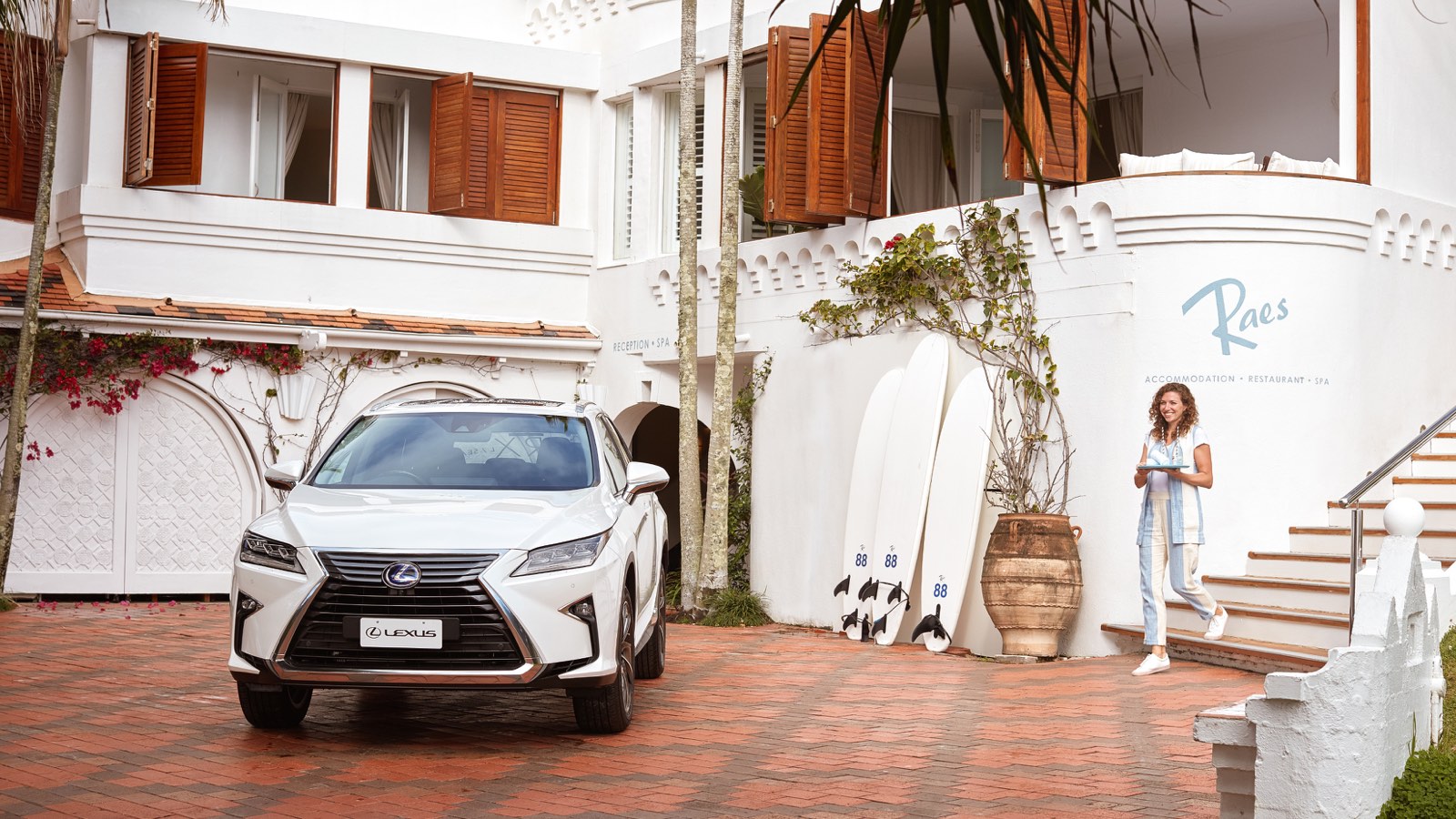 Lexus Australia has forged a new partnership with Raes on Wategos, Byron Bay's luxury resort, spa and restaurant as it re-opens following extensive renovations.

The luxury lifestyle automotive brand will supply Raes with a self-charging hybrid-electric RX 450hL seven-seat SUV for the resort's chauffer service.

Raes will use the premium large SUV for guest arrival and departure transfers, as well as trips in and out of town.

The chauffeur service will also be available to restaurant patrons requiring transport to and from Byron Bay town centre and surrounding areas.

The partnership with Raes on Wategos embodies the Lexus commitment to style, attention to detail and outstanding customer service.

It also embraces the Japanese concept of "omotenashi" - the ability to anticipate the needs of others before they have communicated it, which has been one of the guiding principles behind the success of Lexus.

Lexus chief executive Scott Thompson said omotenashi was a quality that resonated across the partnership with Raes, delivering a sense of elevated luxury, coupled with amazing experiences.

Mr Thompson said the RX 450hL is the ideal model to deliver high-end user experiences and is a testament to the company's commitment to meeting the needs of luxury consumers.

"The 7-seater RX 450hL is well-suited to customers who require space, comfort and flexibility provided by seven seats," Mr Thompson said.

"The third row of seats offers the added practicality, convenience and space required by valued guests at Raes while maintaining the sleek styling and easy manoeuvrability that are synonymous with luxury," he said.

Raes has developed a reputation as an exclusive retreat since the 1960s. To enhance the guest experience, it has undergone a major facelift including a total kitchen overhaul to meet the demands of its clientele.

New world-class head chef Jason Barratt (previously of Attica, Stokehouse and Hector's Deli) will lead the re-launch of Raes' dining room.

The property has also introduced Raes cellar bar, offering a unique oyster and sashimi menu alongside gelato, premium champagne and a selection of cocktails.

Raes is the second property in the Lexus luxury hotel partnership portfolio, joining Jackalope in Victoria.