AUSTRALIA SHINES AS LEXUS SELLS ITS FIVE-MILLIONTH SUV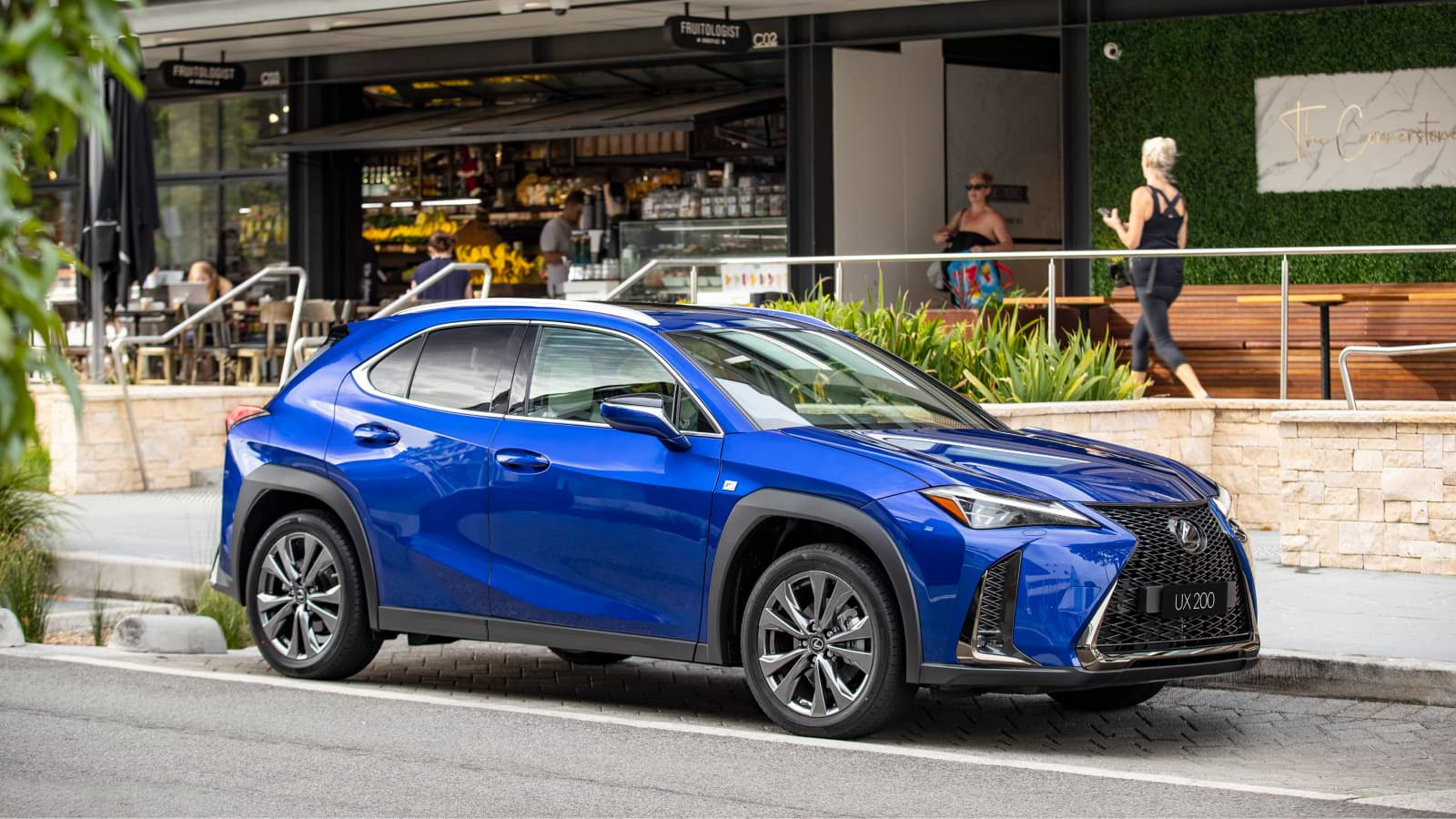 Lexus has delivered its five-millionth SUV globally with Australia making a far greater contribution to the milestone than its population would suggest.
Local Lexus SUV sales have topped 67,300 vehicles over the past 22 years, which represents a per-capita sales rate that is four times higher than the global average.
Lexus SUVs have accounted for 46.2 per cent of the luxury lifestyle brand's 30-year sales total of 145,000 Australian-delivered vehicles. SUVs averaged approximately two-thirds of Lexus yearly sales since 2014, rising to a record 81.9 per cent in 2020.
These strong Lexus results contributed to SUVs representing more than half of all new-vehicle sales in July - a first for the Australian industry.
The Lexus RX large luxury SUV has surpassed three million sales since its global debut in 1998. Cumulatively it is the top-selling Lexus SUV in Australia, recording almost 40,000 registrations since the RX arrived in second-generation guise in 2003.
The Lexus NX medium luxury SUV has exceeded 850,000 sales since its global debut in 2014. It has been the best-selling Lexus SUV in Australia since its arrival while its cumulative total of close to 20,000 sales is second only to the RX.
The flagship Lexus LX upper-large luxury SUV is approaching 500,000 sales across 24 years since its global debut in 1996. It arrived two years later in Australia and has since accumulated just shy of 6,300 sales.
As the newest Lexus SUV nameplate, the luxury compact UX has exceeded 100,000 global sales since its debut in 2018, and reached 3,000 sales in Australia last month.
Lexus Australia Chief Executive Scott Thompson said the luxury lifestyle brand's SUV models - the RX, NX, LX and UX - had enabled Lexus to attract an ever-increasing number of loyal customers.
"Australia is punching above its weight in global sales because each Lexus SUV offers local buyers a unique combination of bold design, adventure capability, renowned Lexus craftsmanship and sophisticated technology," Mr Thompson said.
Lexus offered its first SUV in Australia in 1998 - the four-wheel-drive LX 470. The LX 570 debuted in 2008 while the twin-turbo V8 diesel-powered LX 450d joined the line-up in 2018. It has recently been upgraded with the complimentary inclusion of Lexus Encore Platinum owner benefits.
The global debut of the RX in 1998 paved the way for a segment that would become the most popular category for buyers of luxury vehicles.
While the rugged GX was offered in some overseas markets from 2002, the next Lexus SUV for Australian motorists was the medium NX.
As consumer tastes evolved globally, Lexus expanded its line-up with the compact UX urban SUV in 2018.
To cover an even wider range of customer requirements, the RX Line was expanded in the same year to include the larger, seven-seat RX L.
Lexus SUVs have also enjoyed popularity globally with the availability of both full hybrid, petrol and diesel drivetrains.
In Australia, Lexus hybrid SUV sales began in 2006 with the pioneering RX 400h - the world's first hybrid-powered luxury SUV. It launched in the same year as the rear-wheel drive GS 450h - the world's first hybrid-powered luxury sedan.
Hybrid variants today account for more than one-quarter of Lexus SUV volumes in Australia.
The luxury lifestyle brand offers its SUVs in 90 markets around the world.