Australian pro-golfer Dimitrios Papadatos joins Lexus Australia as the newest brand ambassador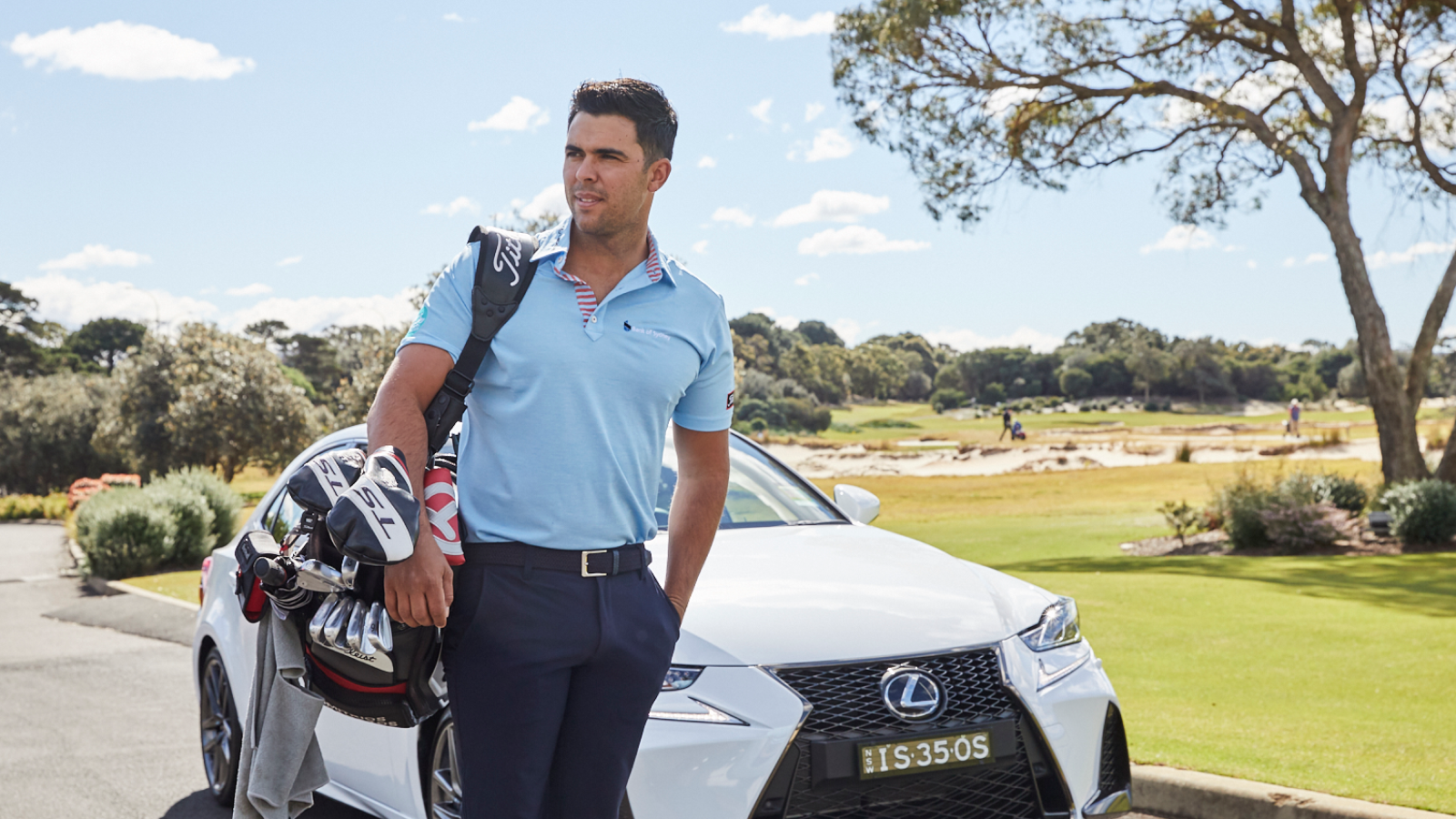 Australian pro-golfer Dimitrios Papadatos joins the Lexus family as the newest ambassador for the global luxury lifestyle brand, driving the highly regarded Lexus IS sedan.
Despite being just 28, pro-golfer Dimitrios Papadatos has travelled the world honing his craft in front of global audiences. Turning pro in 2012, the Sydney local has claimed several victories on the international golf scene - making him one of Australia's most exciting names in the industry.
"The Lexus IS is powerful and controlled, just like handling a good driver on the golf course. I am delighted to join the Lexus family from behind the wheel of this dynamic and refined sedan."
Papadatos' sheer determination to control his journey makes him the perfect ambassador for the Lexus IS - a vehicle designed with such spectacular craftsmanship in every aspect; it becomes an extension of yourself. Combining beautiful craftsmanship and high performance, the Lexus IS is the ultimate tool to drive Papadatos' continued success (second only to his golf clubs).
Dimitrios joins Lexus Australia ambassadors Ben Shewry, Anthony Minichiello, Kate Waterhouse, Emma Freedman, Neil Perry, Alan Jones, Corey Brown, John Eales and Mark Visser.