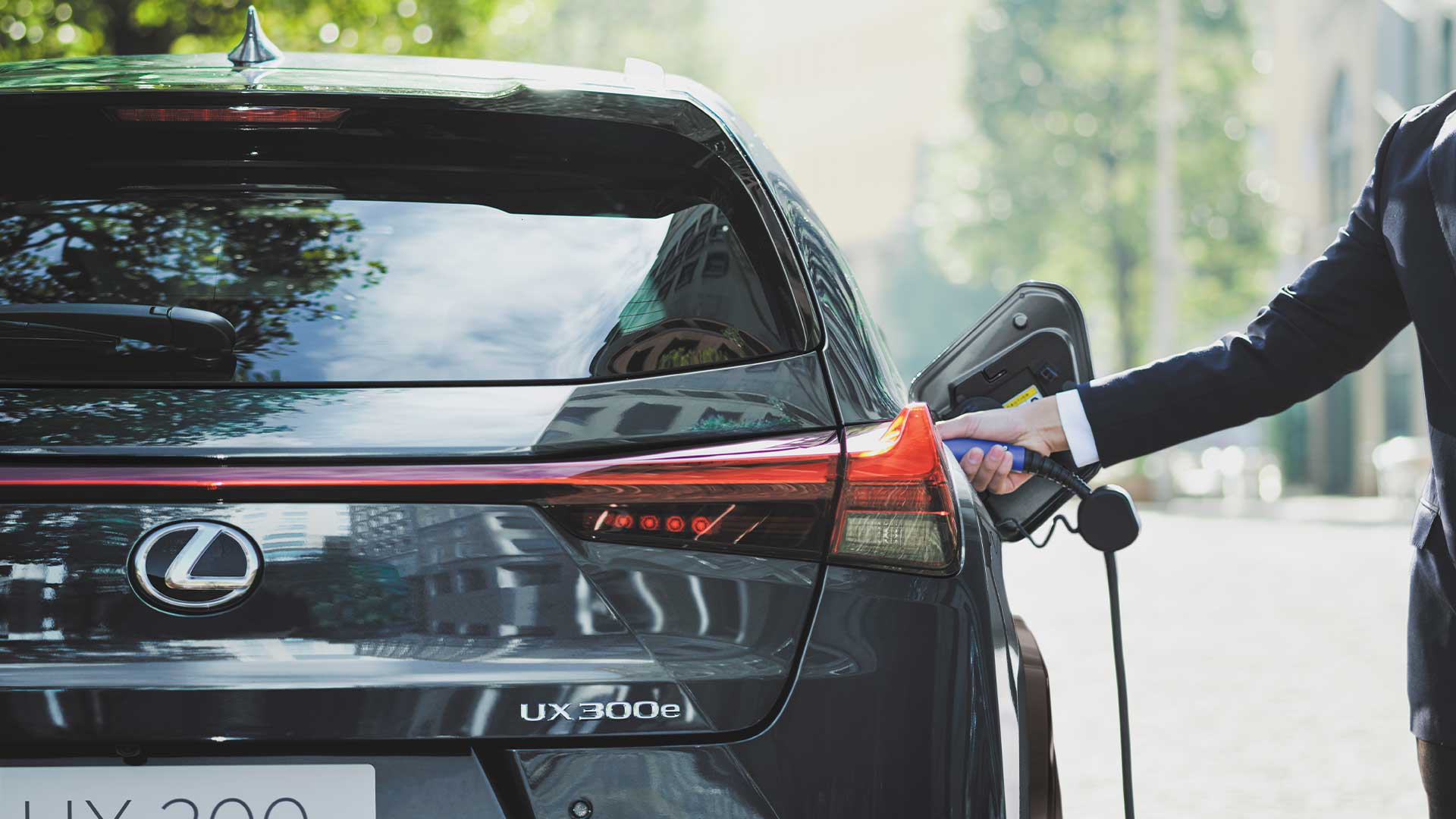 Overseas model shown. Australian specifications & features may differ.
find your charge and go further
For a drive like no other, it only makes sense that the charging experience is just as effortless.
Lexus Encore Platinum1 members receive a host of ownership benefits which mean you can conveniently charge your Lexus at home and on the road.
Map your route, find a charger near you and start your Lexus Electrified journey here.
Find a Charging station
Find your nearest Chargefox charging station, or discover Chargefox chargers along your preferred route.
Enter a location below to find the Chargefox chargers nearby
Charging your BEV or PHEV on the road
AC PUBLIC CHARGING
Lexus BEV and PHEV models can be charged using AC public chargers.
DC PUBLIC CHARGING
Using the DC fast or ultra-rapid charger, you'll get back on the road faster. DC chargers deliver power at higher capacity and recharge your battery quicker.4
1,400 CHARGING PLUGS
Currently, Chargefox offers 1,400 charging plugs at 770 charging stations across Australia, with plans to triple this number in the years to come.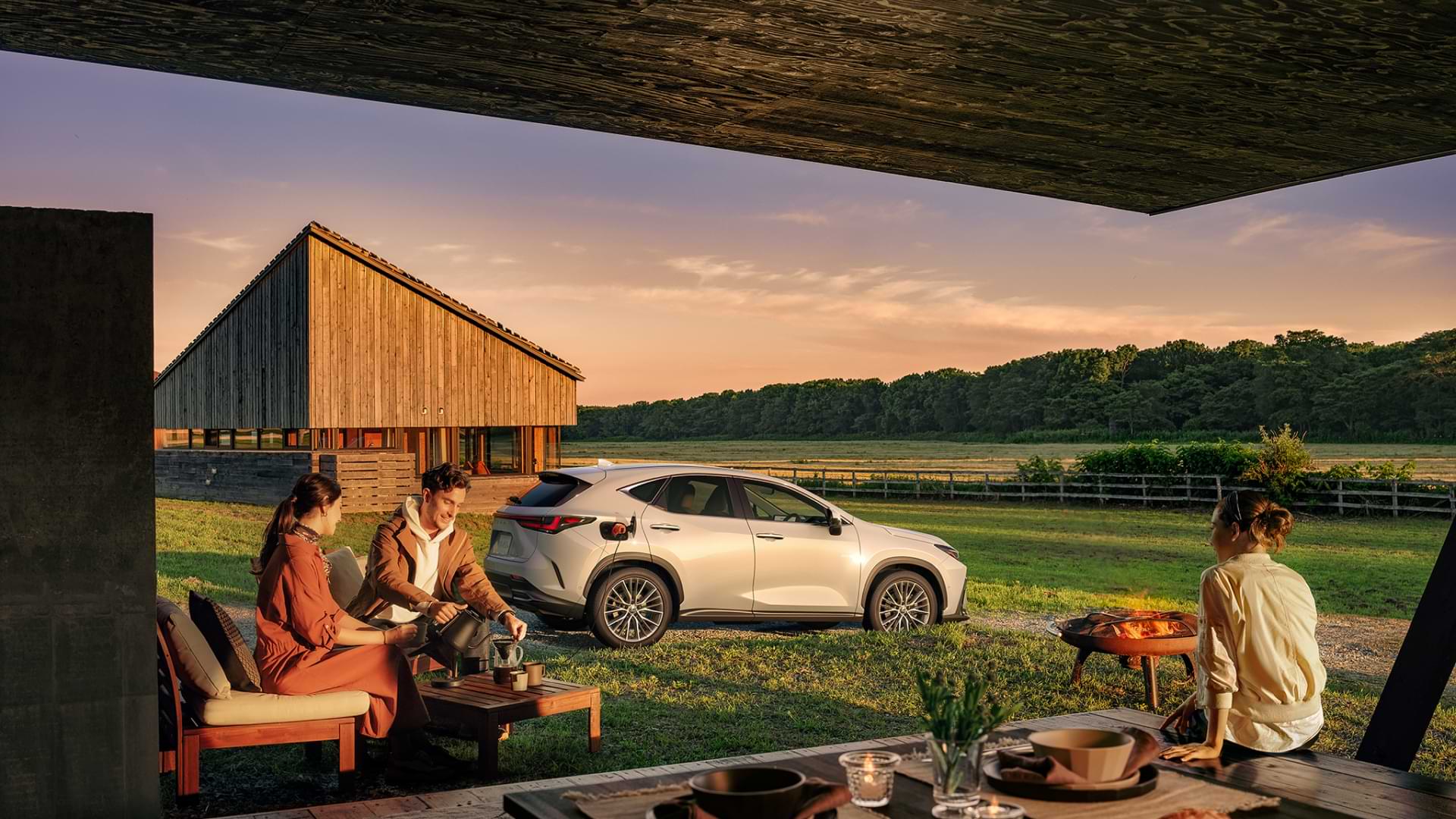 charging your BEV or PHEV at home
PROFESSIONAL INSTALLATION
Enjoy professional installation of a home charger when you purchase a BEV.3
WAKE UP TO A FULL BATTERY
Rest while your BEV or PHEV recharges overnight. Using an AC home charger, the high-capacity battery in the UX 300e or RZ recharges in about 6.5 hours,4 or 7.5 hours4 in the NX 450h+.
READY FOR ANY JOURNEY
Two complimentary AC charging cables are included with your BEV, so you can be ready for any journey.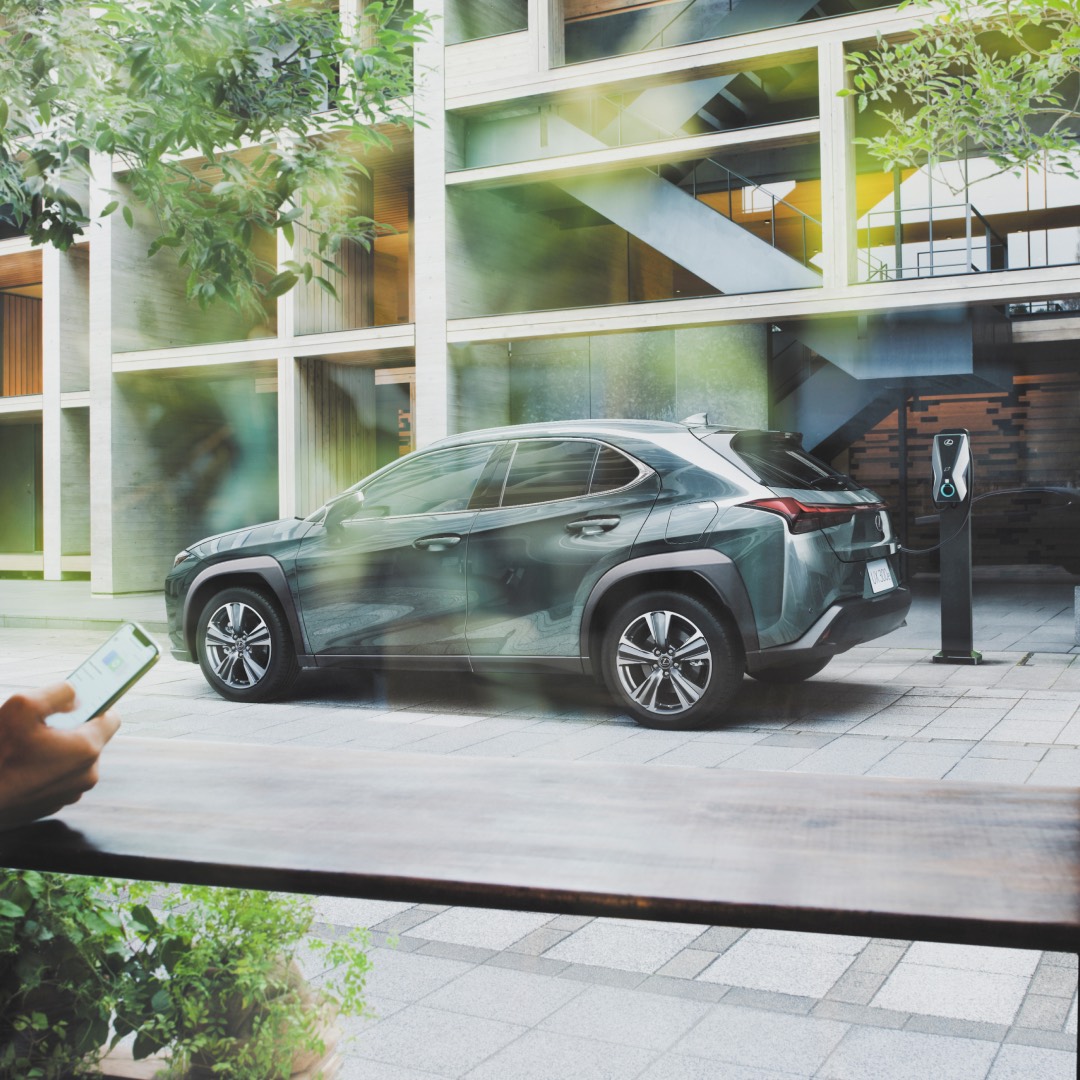 GO FURTHER WITH ENCORE PLATINUM
When you purchase a Lexus BEV, you receive additional Encore Platinum benefits.1
Before the delivery of your UX 300e or RZ, a home charger may be professionally installed at your home.3 You will also receive two complimentary AC charging cables and complimentary access to fast and ultra-rapid charging2 of your UX 300e or RZ at selected Chargefox stations during the 3 year membership period.
This is in addition to a range of Encore Platinum benefits, such as Lexus on Demand and valet parking at selected locations.1
Your charging questions answered
WHY ARE THERE SO MANY WAYS TO CHARGE MY VEHICLE?
There are various ways of charging your Lexus, which can help make charging more convenient.
AC (Alternating Current) charging is available at your home and at some public charging locations.
AC charging recharges your vehicle at a slower rate than DC charging.
DC (Direct Current) or Fast Charging is available at public charging locations only.
It is recommended to use AC charging options when they are available. Frequent use of DC fast charging can impact battery performance & durability.
Do I have to own my home to install a charger?
Not necessarily. However, you must obtain the homeowner or landlord's permission to have a charger installed.
What requirements do I need at my property for a home charger?
Upon purchasing your Lexus BEV, your Lexus Dealer will help you set up a qualified electrician to come to your home and make a pre-installation assessment. They will be able to inform you where the best place for your charger is, as well as if there needs to be any electrical adjustments to accommodate your home charger.
What happens if I move house?
JET Charge, or your preferred electrician, may assist with relocating your existing wall charger. You may contact JET Charge on 1300 856 328.
Alternatively, to purchase a new Lexus charger, please contact your preferred Lexus Dealer.
who can i contact if i have problems with my home charger?
If you experience issues with your home charger, please contact JET Charge on 1300 856 328.
who can i contact if i have problems with a public charger?
Lexus has partnered with Chargefox, Australia's largest EV charging network. If you're using a Chargefox station and require assistance, please contact 1300 518 038. If you're using another brand of public charger, please check the charging station for contact information.
Disclaimers
1.
Encore and Encore Platinum Benefits apply on selected new and demonstrator vehicles for a 3 year period, extended for a further 2 years limited services for the UX Battery Electric Vehicle and RZ Battery Electric Vehicle from the date Encore is first activated by the Dealership. Inclusions may change without notice. Subject to availability. For full T&Cs and see your Lexus Dealer or lexus.com.au/encore.
2.
Complimentary charging provided to Encore Platinum members for first 3 years of membership. Fees may apply thereafter. Charging stations provided by Chargefox at selected locations. Usage at vehicle owner's risk. See chargefox.com for T&Cs. Frequent use of DC Fast Charging can impact battery performance & durability. Lexus recommends minimising DC Fast Charging usage. Refer to Owner's manual and lexus.com.au/charging for guidance.
3.
Complimentary ABB Single Phase 7kW AC wall charger supplied and installed by JET Charge Pty Ltd (JET Charge). Eligibility determined at Lexus and JET Charge's discretion. Vehicle owner must obtain appropriate site permissions and access prior to installation. Electricity consumption charges are owner's responsibility. Refer to operating instructions for usage guidance. Upgrades and equipment add-ons at additional cost. Rainchecks not available. Cannot be redeemed for monetary value. See jetcharge.com.au for T&Cs and lexus.com.au/encore for details.
4.
Actual charging duration varies depending on charging conditions and method used. Frequent use of DC Fast Charging can impact battery performance & durability. Lexus recommends minimising DC Fast Charging usage. Refer to Owner's Manual and lexus.com.au/charging for guidance.
5.
Australian specifications & features may differ. See your Lexus dealer for details.