Delivering unsurpassed customer care is one of the foundations of the Lexus brand. While engineers were busy testing prototype vehicles around racetracks and autobahns, the blueprints were being laid down for an entirely new class of dealership. The Sydney City Lexus Waterloo dealership was built to that blueprint; our heritage dating back to the launch of the Lexus Brand in Australia in 1990.
With us you will automatically be enrolled in the Lexus Encore Privileges Programme. Encore Privileges are designed to compliment your lifestyle. We are conveniently located within close proximity of Sydney's CBD and Eastern Suburbs where you can enjoy and experience the complete array of models displayed in the largest new and pre-owned undercover showrooms.
Come and see how this commitment is expressed through our team, facilities, our vehicles and post servicing. Whichever Lexus you prefer, your new lifestyle begins from the moment you enter our showrooms.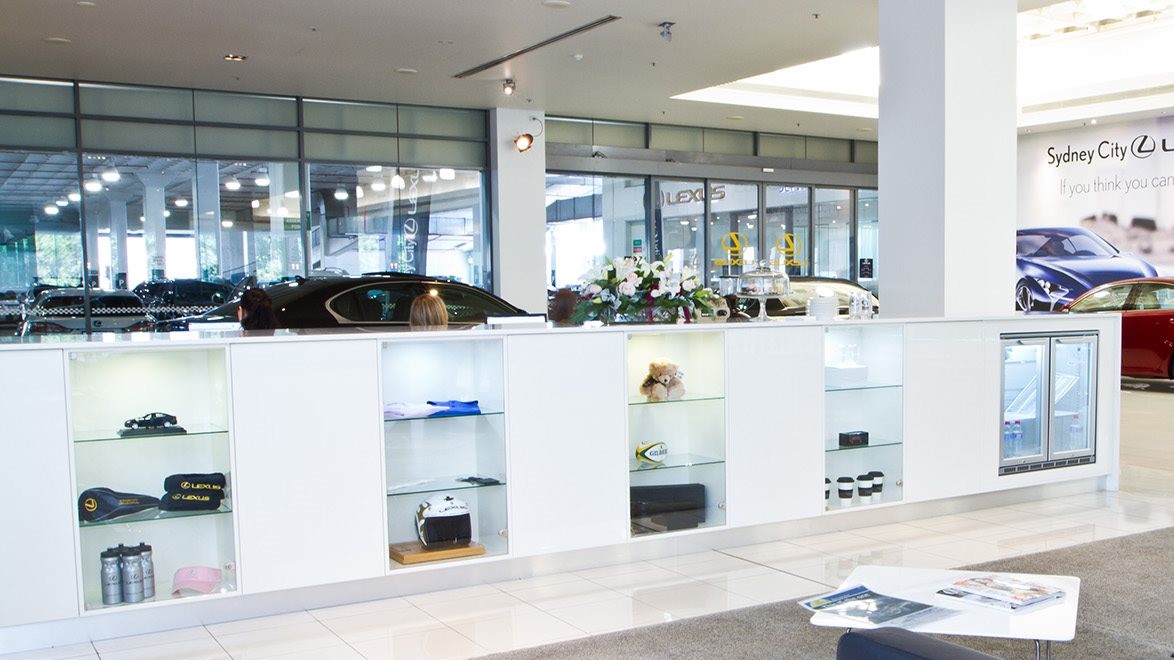 Enjoy the Sydney City Lexus Waterloo Experience
With a new, vibrant and passionate management team at Waterloo, we are continually improving the business to meet and always go above and beyond all of our client expectations in customer service.
Sydney City Lexus Waterloo is located on Bourke Street. We are the Lexus founding dealership and have set the benchmark of all luxury dealerships since 1990. We offer the widest range of new, demonstrator and pre owned Lexus vehicles and provide our customers a state of the art service centre with ample parking. The best part of all is our facilities are found all under one roof. Owners and their guests are welcome to relax in the Owner's Lounge and enjoy a delicious coffee, complimentary computer usage, Foxtel and a choice of our famously delicious Lexus cupcakes.
Sydney City Lexus - For all your vehicle servicing needs
Sydney City Lexus is the only place to trust with your Lexus, providing a convenient one stop facility to meet any requirement for vehicle service and repair. In fact, Sydney City Lexus is renowned in the automotive industry for its customer care.
Your Lexus will stay in first class shape with exemplary vehicle service using state of the art technology. Our service standards embody the excellence synonymous with Lexus, backed by having one of the leading service centres in the world - TSM Advanced Certification.
We offer our clients:
State of the art service centre conforming to the latest environmental best practice including materials recycling and the latest vehicle diagnostic technology
Factory trained technicians fully backed by Lexus Australia for technical assistance
Only genuine Lexus parts used
Lexus extended warranty insurance
DriveCare and full motor vehicle insurance
If you're heading interstate we can drop you to the airport & service your car while you're away (Conditions apply. Max 2 days for vehicle storage)
Enjoy our waiting room facilities while you wait. We provide complimentary coffee, tea and cupcakes as well as wifi and use of our computer stations.