Delivering unsurpassed customer care is one of the foundations of the Lexus brand. While engineers were busy testing prototype vehicles around racetracks and autobahns, the blueprints were being laid down for an entirely new class of dealership. The Sydney City Lexus Waterloo dealership was built to that blueprint; our heritage dating back to the launch of the Lexus Brand in Australia in 1990.
With us you will automatically be enrolled in the Lexus Encore Privileges Programme. Encore Privileges are designed to compliment your lifestyle. We are conveniently located within close proximity of Sydney's CBD and Eastern Suburbs where you can enjoy and experience the complete array of models displayed in the largest new and pre-owned undercover showrooms.
Come and see how this commitment is expressed through our team, facilities, our vehicles and post servicing. Whichever Lexus you prefer, your new lifestyle begins from the moment you enter our showrooms.
Beyond providing outstanding vehicles and service, Sydney City Lexus is deeply committed to giving back to the community. We actively support local charitable initiatives and partner with organisations dedicated to making a positive impact. Our community involvement is an integral part of our mission to create meaningful connections and contribute to the well-being of those around us.

When you choose Sydney City Lexus, you join a distinguished community of automotive enthusiasts who appreciate the unparalleled luxury, performance, and reliability of Lexus vehicles. Experience the difference of Sydney City Lexus today, and let us redefine your expectations of what a luxury car dealership can be.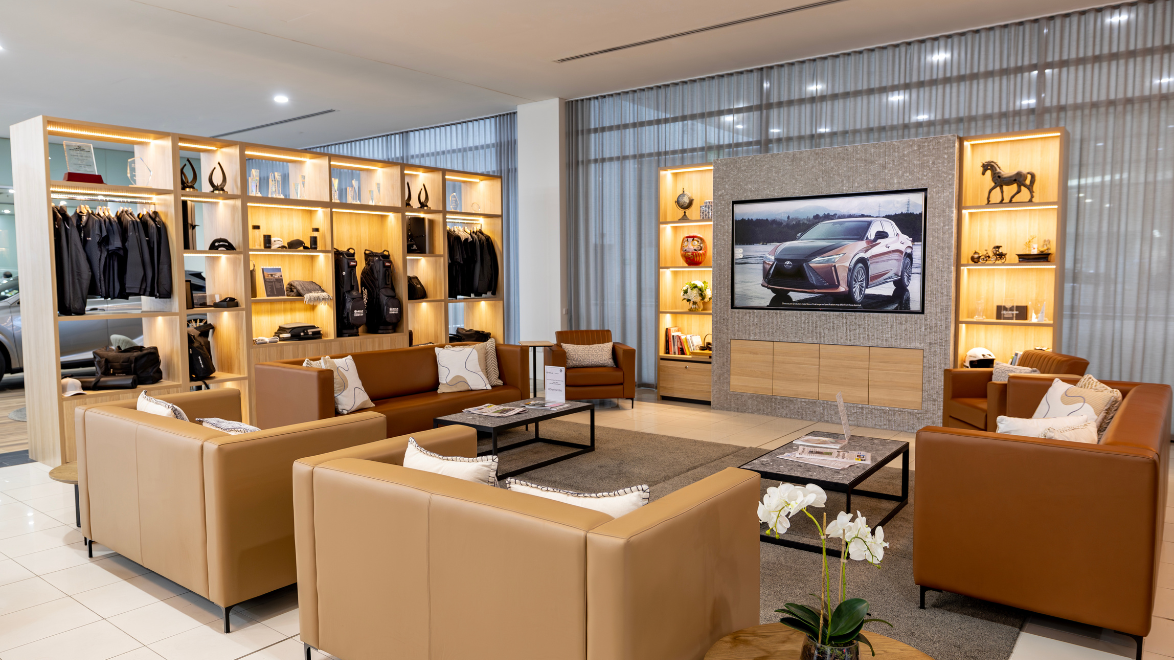 Enjoy the Sydney City Lexus Experience
We are a leading Lexus dealership established since 1990 and located in the heart of Sydney, dedicated to providing exceptional ownership experiences to our valued customers. With a passion for excellence and a commitment to customer satisfaction, we have become a trusted name in the automotive industry.

At Sydney City Lexus, we offer an extensive range of new Lexus and pre-owned vehicles that embody sophistication, performance, and cutting-edge technology. Our expert team of sales professionals is dedicated to helping you find the ideal vehicle to suit your preferences and lifestyle. We pride ourselves on delivering personalised service tailored to your individual needs, ensuring a seamless and enjoyable car-buying experience and a luxury car ownership like no other.
Our two newly renovated showrooms at Glebe and Waterloo offer state of the art facilities all under one roof with ample parking. Owners and their guests are welcome to relax in the Owner's Lounge and enjoy a delicious coffee and cookies, complimentary computer usage, Foxtel and much more!
So, visit us today at 36-38 Parramatta Road, Glebe or 824 Bourke Street, Waterloo and experience luxury the Sydney City Lexus way.
Sydney City Lexus - For all your vehicle servicing needs
Our sophisticated service center is equipped with the latest diagnostic tools and staffed by highly trained technicians who specialize in Lexus vehicles. Whether you require routine maintenance, repairs, or genuine Lexus parts, you can trust our team to deliver exceptional service and attention to detail.
Sydney City Lexus is a convenient one stop facility to meet any requirement for vehicle service and repair. We take pride in being renowned in the automotive industry for our exceptional customer care.
Your Lexus will stay in first class shape with exemplary vehicle service using state of the art technology. Our service standards embody the excellence synonymous with Lexus, backed by having one of the leading service centres in the world - TSM Advanced Certification.
For your convenience, we also offer:
COMPLIMENTARY LOAN CAR AT EACH SERVICE
Any time your Lexus is being serviced; we will offer you the choice of two convenient options. Loan car - If you drop off your vehicle for servicing at our Service Centre, you will receive a complimentary loan car which is yours until your vehicle is ready for collection.

VALET PICK UP & DELIVERY SERVICE
Alternatively, our complimentary pick up and drop off service will allow you to choose to have your Lexus picked up from your home or office and have it dropped back to you once the service is complete. This service is limited to pick-ups within 60km radius of Sydney City Lexus.

WASH & VACUUM
In addition, after each service you'll receive a complimentary wash and interior vacuum. It's all part of the seamless ownership experience unique to Lexus, available for any new vehicle across the entire Lexus range, or a pre-owned vehicle within the factory warranty period
Enjoy our waiting room facilities while you wait. We provide complimentary coffee, tea and cupcakes as well as wifi and use of our computer stations.